Good hair and good health go hand in hand. A head full of good bouncy hair is the reflection of the sound health of a person. Long hair on women looks undeniably awesome but long hair on men to look sexy. Spending a few minutes in styling your lengthy tresses can be very flattering. Especially for men, adopting one of the many wash-scrunch-go hairstyles can make all the difference. Here are 50 such long hairstyles for men to choose from in order to give more style to your hair.
THE KEY FOR CHOOSING MOST SUITABLE DAILY HAIRSTYLES FOR MEN WITH LONG HAIR
With regards to men's hairstyle, the best option for an everyday look would depend on the natural texture of your hair. Unlike for women, low or preferably non-maintenance type of hairstyle would be the best option for men. Longer locks require a decent haircut to avoid any omissions which can hamper the look.
Most men with good hair can opt for shoulder length or slightly shorter length hair with layering at the ends. Punk style hair suits men with straight hair with an added layering to it. Longer hair tucked behind the ears gives a tidier everyday office going look.
Long hair needs to be taken care of by frequent washing, conditioning, and usage of hydrated products to nourish the hair and bring a natural shine to it. Men should avoid using too much of styling products. Using pomade or light holding gel can offer better control and a sexy wet look.
Another option could be using highlights, but this may go against the solid masculine look. However, the best step would be to make an appointment with an expert hairstylist and choose one of the following hairstyles: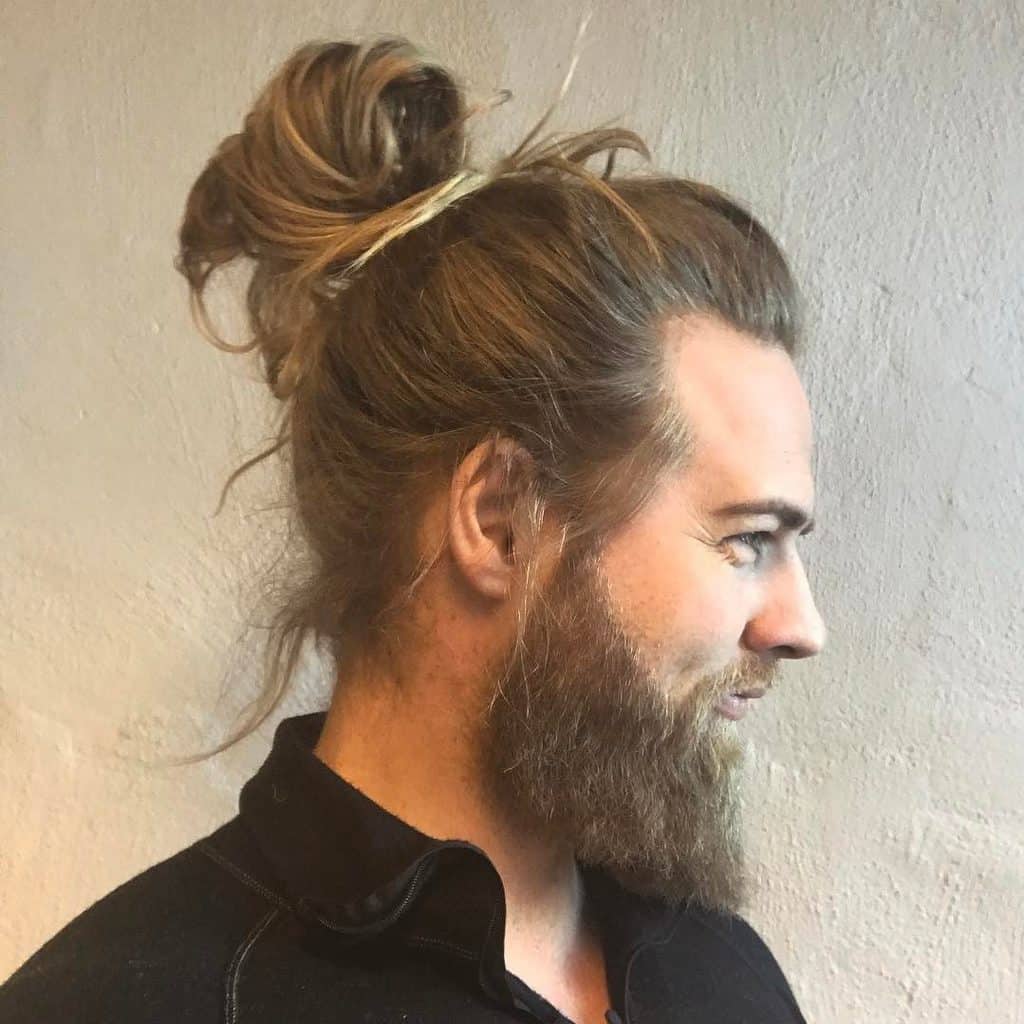 This is a kind of ponytail style. The hair is made into two sections, twisted loosely into a low ponytail and twirled into a quick sloppy knot with ends sticking out, giving a cool look.